Yi Blog archive
Category: Rants
October 11, 2012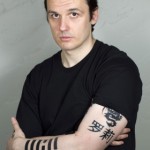 The other day I closed a circle, so to speak, when I watched an interview of Damien Echols on CBS Sunday Morning. The man was convicted–still is, actually–along with two other men, for the brutal murder of three boys in 1993. They are known as The West Memphis Three: After some new DNA evidence was produced, they entered an Alford Plea, which "concedes that prosecutors have sufficient evidence to secure a conviction but reserves the right to assert innocence" (Wikipedia article) and the judge released them with time served, after eighteen years in jail. The subject of this note, Damien>>> Keep reading.
October 3, 2011
Joel Biroco (aka Steve Marshall or vv), might be a little rough around the edges but you can count on him telling it like he sees it. Biroco / Journal: My considered opinion on western nonduality teachings There is an old saying, 'When the student is ready, the teacher appears.' I'd like to rewrite this to 'When the student has got pissed off with waiting and realised everyone is just a fucking charlatan, the teacher will still be in bed and not particularly interested in you, your hissy fits, or your wallet, but nonetheless may deign to rain down his>>> Keep reading.
December 8, 2008
OMG! Watch this space and mark your calendars for when this was first posted. The Yi may be going mainstream. Our children and grandchildren will be will be talking Yi-esque and discussing its intricacies like we discuss football. We will be yawning at the whole of it, of course… This week's conference will attempt to sort out the universal aspects of existing communication paradigms and explore the possibility of adapting them to suit Asian cultural peculiarities. Conference participant Eddie Kuo, professorial fellow at Nanyang Technological University, calls this the "harmonizing" function.The conference will also look at giving the nod for>>> Keep reading.
September 8, 2008
While feeding my Yijing OCD of reading all I can get my hands on related to it, I found the following passage in Richard Smith's latest book, "Fathoming the Cosmos and ordering the world": A certain "word magic" gave early hexagram line statements social and psychological power. Long ago the anthropologist Bronislaw Malinowski pointed out that word magic could be found not only among so-called primitive peoples such as the Trobriand Islanders, whom he had studied, but also among Westerners in his own time. Advertising slogans, political campaigns, and legal formulas, for example, al provided illustrations for Malinowski of the>>> Keep reading.
July 28, 2008
So in the readings that you'll find here, there will be no discussion of the Confucian "Image" section of the hexagrams. Indeed, our business here is to draw on the insight of the cosmic teaching voice that speaks through the I Ching to learn how to expel self-images, be they of the personal or the cultural variety. As Lao Tzu says in Chapter 12 of the Tao Te Ching: Rampant color impairs vision; A profusion of sound obstructs the ear; Gluttonous tastes poison the mouth; Attachment to belief warps the self; Predatory impulse reviles the treasure. The Sage uses the>>> Keep reading.
March 6, 2008
Something I posted in Clarity today that I like to record here too. 38.K'uei / Opposition – Page 10 – I Ching Community It really tickles me to death the ongoing effort of stripping Confucius and his school from the Yijing, like some kind of taint soiling the work. As if one should wash the mouth after uttering his name… As it is, the Yijing IS a Confucian Classic. The Zhouyi is another story. From whatever old extant exegesis we have available, that school has been commenting the Yi (Zhouyi) from a time earlier than the oldest version of the>>> Keep reading.
February 26, 2008
Allan Lian posted an interesting note about the Yijing and what really takes to study the classic: A Lifetime It is also good to note that, while it is a good idea to read and learn about the Yi, it is also a good idea to know one's limits in its knowledge. Many people, with a only few years of reading and using the Yi, feel otherwise compelled to, and capable of, holding debates about it with those that have spent most of their life dedicated to its study. Even those life-timers, if sincere, will tell you that they are>>> Keep reading.
February 22, 2008
Ah, nice observation by Allan Lian. Amazing how some people that chose to travel higher roads can get so lost. On the other hand, perhaps, it is just too easy to get lost in a forest where the individual trees can call too much attention to themselves. In such cases, proper guides are advised. A touch of Ancients, Buddhas, Immortals and Zhouyi: Of students and masters (6) If change can be so easily understood or seen, the holy sages need not write down its patterns and images in the Book of Changes (Yijing, the Yi) for posterity. Neither would the>>> Keep reading.
February 22, 2008
It appears the Yijing is a book of choice for Chinese prisoners, a tradition that, according to legend and history, goes back to one of the founders of the Zhou Dinasty, some 3000 years ago. Yes, I can see how the Yi can keep one from going insane in such a situation… CHINA – HONG KONG Ching Cheong:"Once you're caught in" that spiral, suicide "can be the end" – Asia News He found comfort in reading philosophical and religious writings, including the Bible, Buddhist classics and the I Ching, an ancient Chinese text also called the Book of Changes. He>>> Keep reading.
February 15, 2008
Every time I hear or read about "throwing the I Ching the wrong way" I feel puke coming up in my throat. Get a clue, people, specially journalists that should know better about doing their home-work. Eli Stone — New York Magazine TV Review According to Eli Stone, the hotshot San Francisco lawyer whose vivid hallucinations may be coded messages from a higher power, some clarity would be helpful: "God needs to be a little less oblique." This, of course, has been a plaint of saints and sinners ever since our species first looked into its own entrails. Why must>>> Keep reading.