Finding Zero: A Mathematician's Odyssey to Uncover the Origins of Numbers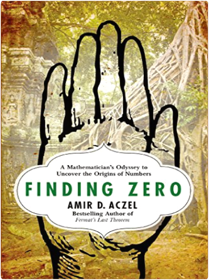 Amir D. Aczel
The invention of numerals is perhaps the greatest abstraction the human mind has ever created. Virtually everything in our lives is digital, numerical, or quantified. The story of how and where we got these numerals, which we so depend on, has for thousands of years been shrouded in mystery. Finding Zero is an adventure filled saga of Amir Aczel's lifelong obsession: to find the original sources of our numerals. Aczel has doggedly crisscrossed the ancient world, scouring dusty, moldy texts, cross examining so-called scholars who offered wildly differing sets of facts, and ultimately penetrating deep into a Cambodian jungle to find a definitive proof. Here, he takes the reader along for the ride.

The history begins with the early Babylonian cuneiform numbers, followed by the later Greek and Roman letter numerals. Then Aczel asks the key question: where do the numbers we use today, the so-called Hindu-Arabic numerals, come from? It is this search that leads him to explore uncharted territory, to go on a grand quest into India, Thailand, Laos, Vietnam, and ultimately into the wilds of Cambodia. There he is blown away to find the earliest zero—the keystone of our entire system of numbers—on a crumbling, vine-covered wall of a seventh-century temple adorned with eaten-away erotic sculptures. While on this odyssey, Aczel meets a host of fascinating characters: academics in search of truth, jungle trekkers looking for adventure, surprisingly honest politicians, shameless smugglers, and treacherous archaeological thieves—who finally reveal where our numbers come from.
Zealot: The Life and Times of Jesus of Nazareth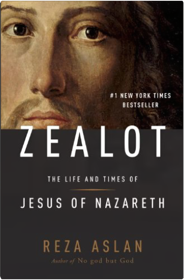 Reza Aslan
#1 NEW YORK TIMES BESTSELLER

From the internationally bestselling author of No god but God comes a fascinating, provocative, and meticulously researched biography that challenges long-held assumptions about the man we know as Jesus of Nazareth.
 
Two thousand years ago, an itinerant Jewish preacher and miracle worker walked across the Galilee, gathering followers to establish what he called the "Kingdom of God." The revolutionary movement he launched was so threatening to the established order that he was captured, tortured, and executed as a state criminal.
 
Within decades after his shameful death, his followers would call him God.
 
Sifting through centuries of mythmaking, Reza Aslan sheds new light on one of history's most influential and enigmatic characters by examining Jesus through the lens of the tumultuous era in which he lived: first-century Palestine, an age awash in apocalyptic fervor. Scores of Jewish prophets, preachers, and would-be messiahs wandered through the Holy Land, bearing messages from God. This was the age of zealotry—a fervent nationalism that made resistance to the Roman occupation a sacred duty incumbent on all Jews. And few figures better exemplified this principle than the charismatic Galilean who defied both the imperial authorities and their allies in the Jewish religious hierarchy.
 
Balancing the Jesus of the Gospels against the historical sources, Aslan describes a man full of conviction and passion, yet rife with contradiction; a man of peace who exhorted his followers to arm themselves with swords; an exorcist and faith healer who urged his disciples to keep his identity a secret; and ultimately the seditious "King of the Jews" whose promise of liberation from Rome went unfulfilled in his brief lifetime. Aslan explores the reasons why the early Christian church preferred to promulgate an image of Jesus as a peaceful spiritual teacher rather than a politically conscious revolutionary. And he grapples with the riddle of how Jesus understood himself, the mystery that is at the heart of all subsequent claims about his divinity.
 
Zealot yields a fresh perspective on one of the greatest stories ever told even as it affirms the radical and transformative nature of Jesus of Nazareth's life and mission. The result is a thought-provoking, elegantly written biography with the pulse of a fast-paced novel: a singularly brilliant portrait of a man, a time, and the birth of a religion.

Praise for Zealot
 
"Riveting . . . Aslan synthesizes Scripture and scholarship to create an original account."—The New Yorker
 
"Aslan's insistence on human and historical actuality turns out to be far more interesting than dogmatic theology. . . . This tough-minded, deeply political book does full justice to the real Jesus, and honors him in the process."—San Francisco Chronicle

"Aslan brings a fine popular style, shorn of all jargon, to bear on the presentation of Jesus of Nazareth. . . . He isn't interested in attacking religion or even the church, much less in comparing Christianity unfavorably to another religion. . . . You don't have to lose your religion to learn much that's vitally germane to its history from Aslan's absorbing, reader-friendly book."—Booklist (starred review)

"Aslan is steeped in the history, languages and scriptural foundation of the biblical scholar and is a very clear writer with an authoritative, but not pedantic, voice. Those of us who wade into this genre often know how rare that is."—The Seattle Times
Science Fiction and Fantasy Writer's Sourcebook: Where to Sell Your Manuscripts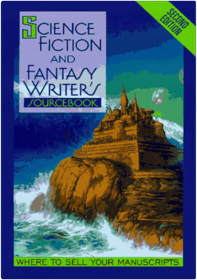 David H. Borcherding
With its solid guidance and 300 market listings this book will help writers enter a new dimension of publishing promise.
Anybody Can Write: A Playful Approach
Roberta Jean Bryant
A writing teacher with fans across the country shares her joyful approach.
Intuition Pumps And Other Tools for Thinking
Daniel C. Dennett
One of the world's leading philosophers offers aspiring thinkers his personal trove of mind-stretching thought experiments.Over a storied career, Daniel C. Dennett has engaged questions about science and the workings of the mind. His answers have combined rigorous argument with strong empirical grounding. And a lot of fun.

Intuition Pumps and Other Tools for Thinking offers seventy-seven of Dennett's most successful "imagination-extenders and focus-holders" meant to guide you through some of life's most treacherous subject matter: evolution, meaning, mind, and free will. With patience and wit, Dennett deftly deploys his thinking tools to gain traction on these thorny issues while offering readers insight into how and why each tool was built.

Alongside well-known favorites like Occam's Razor and reductio ad absurdum lie thrilling descriptions of Dennett's own creations: Trapped in the Robot Control Room, Beware of the Prime Mammal, and The Wandering Two-Bitser. Ranging across disciplines as diverse as psychology, biology, computer science, and physics, Dennett's tools embrace in equal measure light-heartedness and accessibility as they welcome uninitiated and seasoned readers alike. As always, his goal remains to teach you how to "think reliably and even gracefully about really hard questions."

A sweeping work of intellectual seriousness that's also studded with impish delights, Intuition Pumps offers intrepid thinkers—in all walks of life—delicious opportunities to explore their pet ideas with new powers.
The Exegesis of Philip K. Dick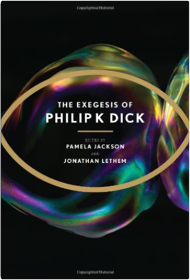 Philip K. Dick, Pamela Jackson, Jonathan Lethem
"A great and calamitous sequence of arguments with the universe: poignant, terrifying, ludicrous, and brilliant. The Exegesis is the sort of book associated with legends and madmen, but Dick wasn't a legend and he wasn't mad. He lived among us, and was a genius."—Jonathan Lethem

Based on thousands of pages of typed and handwritten notes, journal entries, letters, and story sketches, The Exegesis of Philip K. Dick is the magnificent and imaginative final work of an author who dedicated his life to questioning the nature of reality and perception, the malleability of space and time, and the relationship between the human and the divine. Edited and introduced by Pamela Jackson and Jonathan Lethem, this is the definitive presentation of Dick's brilliant, and epic, work.

In the Exegesis, Dick documents his eight-year attempt to fathom what he called "2-3-74," a postmodern visionary experience of the entire universe "transformed into information." In entries that sometimes ran to hundreds of pages, in a freewheeling voice that ranges through personal confession, esoteric scholarship, dream accounts, and fictional fugues, Dick tried to write his way into the heart of a cosmic mystery that tested his powers of imagination and invention to the limit.

This volume, the culmination of many years of transcription and archival research, has been annotated by the editors and by a unique group of writers and scholars chosen to offer a range of views into one of the most improbable and mind-altering manuscripts ever brought to light.
The Hindus: An Alternative History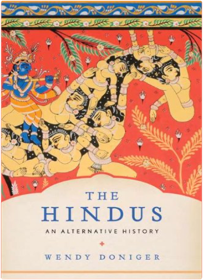 Wendy Doniger
From one of the world?s foremost scholars on Hinduism, a vivid reinterpretation of its history

An engrossing and definitive narrative account of history and myth that offers a new way of understanding one of the world?s oldest major religions, The Hindus elucidates the relationship between recorded history and imaginary worlds.

Hinduism does not lend itself easily to a strictly chronological account: many of its central texts cannot be reliably dated even within a century; its central tenets?karma, dharma, to name just two?arise at particular moments in Indian history and differ in each era, between genders, and caste to caste; and what is shared among Hindus is overwhelmingly outnumbered by the things that are unique to one group or another. Yet the greatness of Hinduism?its vitality, its earthiness, its vividness?lies precisely in many of those idiosyncratic qualities that continue to inspire debate today.

Wendy Doniger is one of the foremost scholars of Hinduism in the world. With her inimitable insight and expertise Doniger illuminates those moments within the tradition that resist forces that would standardize or establish a canon. Without reversing or misrepresenting the historical hierarchies, she reveals how Sanskrit and vernacular sources are rich in knowledge of and compassion toward women and lower castes; how they debate tensions surrounding religion, violence, and tolerance; and how animals are the key to important shifts in attitudes toward different social classes.

The Hindus brings a fascinating multiplicity of actors and stories to the stage to show how brilliant and creative thinkers?many of them far removed from Brahmin authors of Sanskrit texts?have kept Hinduism alive in ways that other scholars have not fully explored. In this unique and authoritative account, debates about Hindu traditions become platforms from which to consider the ironies, and overlooked epiphanies, of history.
The Search for the Perfect Language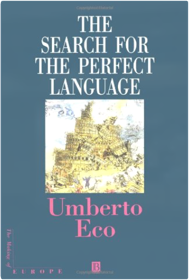 Umberto Eco
The idea that there once existed a language which perfectly and unambiguously expressed the essence of all possible things and concepts has occupied the minds of philosophers, theologians, mystics and others for at least two millennia. This is an investigation into the history of that idea and of its profound influence on European thought, culture and history. From the early Dark Ages to the Renaissance it was widely believed that the language spoken in the Garden of Eden was just such a language, and that all current languages were its decadent descendants from the catastrophe of the Fall and at Babel. The recovery of that language would, for theologians, express the nature of divinity, for cabbalists allow access to hidden knowledge and power, and for philosophers reveal the nature of truth. Versions of these ideas remained current in the Enlightenment, and have recently received fresh impetus in attempts to create a natural language for artificial intelligence. The story that Umberto Eco tells ranges widely from the writings of Augustine, Dante, Descartes and Rousseau, arcane treatises on cabbalism and magic, to the history of the study of language and its origins. He demonstrates the initimate relation between language and identity and describes, for example, how and why the Irish, English, Germans and Swedes — one of whom presented God talking in Swedish to Adam, who replied in Danish, while the serpent tempted Eve in French — have variously claimed their language as closest to the original. He also shows how the late eighteenth—century discovery of a proto—language (Indo—European) for the Aryan peoples was perverted to support notions of racial superiority. To this subtle exposition of a history of extraordinary complexity, Umberto Eco links the associated history of the manner in which the sounds of language and concepts have been written and symbolized. Lucidly and wittily written, the book is, in sum, a tour de force of scholarly detection and cultural interpretation, providing a series of original perspectives on two thousand years of European History. The paperback edition of this book is not available through Blackwell outside of North America.
Language: The Cultural Tool
Daniel L. Everett
A bold and provocative study that presents language not as an innate component of the brain—as most linguists do—but as an essential tool unique to each culture worldwide.
 
For years, the prevailing opinion among academics has been that language is embedded in our genes, existing as an innate and instinctual part of us. But linguist Daniel Everett argues that, like other tools, language was invented by humans and can be reinvented or lost. He shows how the evolution of different language forms—that is, different grammar—reflects how language is influenced by human societies and experiences, and how it expresses their great variety.
 
For example, the Amazonian Pirahã put words together in ways that violate our long-held under-standing of how language works, and Pirahã grammar expresses complex ideas very differently than English grammar does. Drawing on the Wari' language of Brazil, Everett explains that speakers of all languages, in constructing their stories, omit things that all members of the culture understand. In addition, Everett discusses how some cultures can get by without words for numbers or counting, without verbs for "to say" or "to give," illustrating how the very nature of what's important in a language is culturally determined.
 
Combining anthropology, primatology, computer science, philosophy, linguistics, psychology, and his own pioneering—and adventurous—research with the Amazonian Pirahã, and using insights from many different languages and cultures, Everett gives us an unprecedented elucidation of this society-defined nature of language. In doing so, he also gives us a new understanding of how we think and who we are.
Mathematics without Apologies: Portrait of a Problematic Vocation
Michael Harris
What do pure mathematicians do, and why do they do it? Looking beyond the conventional answers—for the sake of truth, beauty, and practical applications—this book offers an eclectic panorama of the lives and values and hopes and fears of mathematicians in the twenty-first century, assembling material from a startlingly diverse assortment of scholarly, journalistic, and pop culture sources.

Drawing on his personal experiences and obsessions as well as the thoughts and opinions of mathematicians from Archimedes and Omar Khayyám to such contemporary giants as Alexander Grothendieck and Robert Langlands, Michael Harris reveals the charisma and romance of mathematics as well as its darker side. In this portrait of mathematics as a community united around a set of common intellectual, ethical, and existential challenges, he touches on a wide variety of questions, such as: Are mathematicians to blame for the 2008 financial crisis? How can we talk about the ideas we were born too soon to understand? And how should you react if you are asked to explain number theory at a dinner party?

Disarmingly candid, relentlessly intelligent, and richly entertaining, Mathematics without Apologies takes readers on an unapologetic guided tour of the mathematical life, from the philosophy and sociology of mathematics to its reflections in film and popular music, with detours through the mathematical and mystical traditions of Russia, India, medieval Islam, the Bronx, and beyond.
Kwaidan: Japanese Ghost Stories
Lafcadio Hearn
Stories and Studies of Strange Things
A man terrified of the ghost who haunts his nights seeks help from a priest, who inscribes his body with protective holy texts . . . but misses a spot.
A woman on her deathbed coerces her betrothed's promise to wait for her reincarnated return, no matter how many years it will take. A samurai turned priest does battle with the floating severed heads of ravenous goblins.
These are just some of the haunting tales culled by distinguished American scholar, translator, and journalist Lafcadio Hearn (1850-1904) during years of travel and study in his adopted land of Japan. The twenty \"ghostly sketches\" Hearn gathered for his classic collection Kwaidan (or \"strange stories\") span the supernatural spectrum from grisly accounts of revenge from beyond the grave to haunting visions of beautiful snow spirits who bring quiet death in the night. Strange and wondrous creatures abound in these tales, including human-faced Heiké crabs who embody the spirits of dead warriors, and the jikininki, or man-eating goblins that feed nocturnally on funeral offerings.
In Hearn's vivid retellings of classic Japanese folk tales - further enhanced in this gorgeous, heavily illustration gift edition — the spirit world swirls frighteningly close to human reality, the border between the two often being no more than a thin fog of dreams.
A History of the Arab Peoples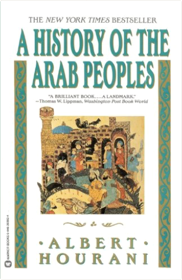 Albert Hourani
Encyclopedic and panoramic in its scope, this fascinating work chronicles the rich spiritual, political, and cultural institutions of Arab history through 13 centuries.
The Plantagenets: The Warrior Kings and Queens Who Made England
Dan Jones
The New York Times bestseller that tells the story of Britain's greatest and worst dynasty—"a real-life Game of Thrones" (The Wall Street Journal)

The first Plantagenet kings inherited a blood-soaked realm from the Normans and transformed it into an empire that stretched at its peak from Scotland to Jerusalem. In this epic narrative history of courage, treachery, ambition, and deception, Dan Jones resurrects the unruly royal dynasty that preceded the Tudors. They produced England's best and worst kings: Henry II and his wife Eleanor of Aquitaine, twice a queen and the most famous woman in Christendom; their son Richard the Lionheart, who fought Saladin in the Third Crusade; and his conniving brother King John, who was forced to grant his people new rights under the Magna Carta, the basis for our own bill of rights. Combining the latest academic research with a gift for storytelling, Jones vividly recreates the great battles of Bannockburn, Crécy, and Sluys and reveals how the maligned kings Edward II and Richard II met their downfalls. This is the era of chivalry and the Black Death, the Knights Templar, the founding of parliament, and the Hundred Years' War, when England's national identity was forged by the sword.
Mysterium Coniunctionis
C. G. Jung
Jung's last major work, completed in his 81st year, on the synthesis of the opposites in alchemy and psychology.
Metaphors We Live By
George Lakoff, Mark Johnson
The now-classic Metaphors We Live By changed our understanding of metaphor and its role in language and the mind. Metaphor, the authors explain, is a fundamental mechanism of mind, one that allows us to use what we know about our physical and social experience to provide understanding of countless other subjects. Because such metaphors structure our most basic understandings of our experience, they are "metaphors we live by"—metaphors that can shape our perceptions and actions without our ever noticing them.

In this updated edition of Lakoff and Johnson's influential book, the authors supply an afterword surveying how their theory of metaphor has developed within the cognitive sciences to become central to the contemporary understanding of how we think and how we express our thoughts in language.
The Guide for the Perplexed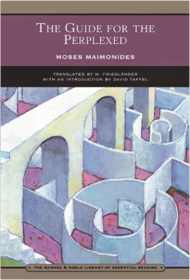 Moses Maimonides
The Guide for the Perplexed is the literary masterpiece of Moses Maimonides, perhaps the greatest Jewish thinker of the middle ages if not all time. Historically crucial, it conveys the rationalism of Aristotle's philosophy from medieval scholars to Christian theologians such as Albertus Magnus and Thomas Aquinas.
A Short History of Byzantium
John Julius Norwich
"Norwich is always on the lookout for the small but revealing details. . . . All of this he recounts in a style that consistently entertains."
—The New York Times Book Review

In this magisterial adaptation of his epic three-volume history of Byzantium, John Julius Norwich chronicles the world's longest-lived Christian empire. Beginning with Constantine the Great, who in a.d. 330 made Christianity the religion of his realm and then transferred its capital to the city that would bear his name, Norwich follows the course of eleven centuries of Byzantine statecraft and warfare, politics and theology, manners and art.

In the pages of A Short History of Byzantium we encounter mystics and philosophers, eunuchs and barbarians, and rulers of fantastic erudition, piety, and degeneracy. We enter the life of an empire that could create some of the world's most transcendent religious art and then destroy it in the convulsions of fanaticism. Stylishly written and overflowing with drama, pathos, and wit, here is a matchless account of a lost civilization and its magnificent cultural legacy.

"Strange and fascinating . . . filled with drollery and horror."                          
—Boston Globe
Children of Kali: Through India in Search of Bandits, the Thug Cult, and the British Raj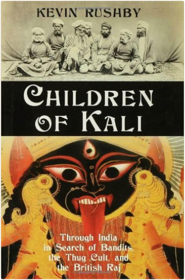 Kevin Rushby
In the early 1800s, the greatest criminal gang in history operated throughout India. Its members were inspired by religious fanatics and came from many faiths, yet they worshiped one goddess, Kali. In her name, they murdered more than one million Indian travelers—all without spilling a drop of blood. Their weapon was the handkerchief, their sacrament sugar, and the gang was supposedly eradicated by the British in the 1830s.

Today, a modern-day bandit named Veerappan is India's most-wanted man and most notorious criminal, responsible for more than one hundred murders. Some say he is a freedom fighter, others that he is a vicious killer. Still at large in the jungles of southwestern India, he avoids capture, his followers claim, by magical powers.

In Children of Kali, Kevin Rushby researches these two criminal legends, both of which have been distorted and misused by those in power. As intrepid an investigator as he is an elegant writer, Rushby recounts his quest both to gain a meeting with Veerappan and to untangle the legends of the Thug Cult and the British policeman, William Sleeman, responsible for its suppression. He visits prisons and gangster hideouts, exploring the nature of crime and punishment in a country where good and evil may be as murky as the Ganges.

A compelling blend of travel journalism and history, infused with Rushby's infectious spirit and with memorable characters, Children of Kali connects past with present and reexamines the legacy of the British Raj.
Hallucinations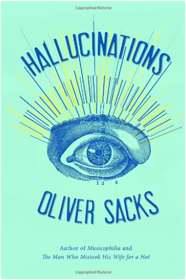 Oliver Sacks
Have you ever seen something that wasn't really there? Heard someone call your name in an empty house? Sensed someone following you and turned around to find nothing?

Hallucinations don't belong wholly to the insane. Much more commonly, they are linked to sensory deprivation, intoxication, illness, or injury. People with migraines may see shimmering arcs of light or tiny, Lilliputian figures of animals and people. People with failing eyesight, paradoxically, may become immersed in a hallucinatory visual world. Hallucinations can be brought on by a simple fever or even the act of waking or falling asleep, when people have visions ranging from luminous blobs of color to beautifully detailed faces or terrifying ogres. Those who are bereaved may receive comforting "visits" from the departed. In some conditions, hallucinations can lead to religious epiphanies or even the feeling of leaving one's own body.

Humans have always sought such life-changing visions, and for thousands of years have used hallucinogenic compounds to achieve them. As a young doctor in California in the 1960s, Oliver Sacks had both a personal and a professional interest in psychedelics. These, along with his early migraine experiences, launched a lifelong investigation into the varieties of hallucinatory experience.

Here, with his usual elegance, curiosity, and compassion, Dr. Sacks weaves together stories of his patients and of his own mind-altering experiences to illuminate what hallucinations tell us about the organization and structure of our brains, how they have influenced every culture's folklore and art, and why the potential for hallucination is present in us all, a vital part of the human condition.
Zero: The Biography of a Dangerous Idea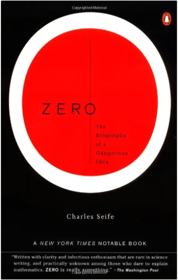 Charles Seife
The Babylonians invented it, the Greeks banned it, the Hindus worshiped it, and the Church used it to fend off heretics. Now it threatens the foundations of modern physics. For centuries the power of zero savored of the demonic; once harnessed, it became the most important tool in mathematics. For zero, infinity's twin, is not like other numbers. It is both nothing and everything.

In Zero, Science Journalist Charles Seife follows this innocent-looking number from its birth as an Eastern philosophical concept to its struggle for acceptance in Europe, its rise and transcendence in the West, and its ever-present threat to modern physics. Here are the legendary thinkers—from Pythagoras to Newton to Heisenberg, from the Kabalists to today's astrophysicists—who have tried to understand it and whose clashes shook the foundations of philosophy, science, mathematics, and religion. Zero has pitted East against West and faith against reason, and its intransigence persists in the dark core of a black hole and the brilliant flash of the Big Bang. Today, zero lies at the heart of one of the biggest scientific controversies of all time: the quest for a theory of everything.
Page After Page: Discover the Confidence & Passion You Need to Start Writing & Keep Writing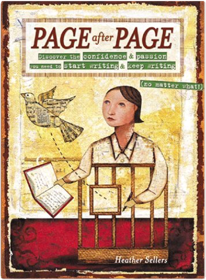 Heather Sellers
You Are a Writer—Believe It!

False starts. Self-doubt. Mind games. They end the moment you pick up this book. With an inspiring mix of humor, wisdom, and creativity, Page After Page shows you how to find the courage and commitment to start writing and keep writing.

Author Heather Sellers draws on twenty years of teaching and personal writing experience to provide lively anecdotes and exercises to help you develop a mindset and lifestyle conducive to daily creation. As each chapter takes you deeper into the eccentric, exclusive world known only to writers, you'll learn how to build a productive creative life that keeps you writing page after page, day after day.
Some Remarks: Essays and Other Writing
Neal Stephenson
#1 New York Times bestselling author Neal Stephenson is, quite simply, one of the best and most respected writers alive. He's taken sf to places it's never been (Snow Crash, Anathem). He's reinvented the historical novel (The Baroque Cycle), the international thriller (Reamde), and both at the same time (Cryptonomicon).

Now he treats his legion of fans to Some Remarks, an enthralling collection of essays—Stephenson's first nonfiction work since his long essay on technology, In the Beginning…Was the Command Line, more than a decade ago—as well as new and previously published short writings both fiction and non.

Some Remarks is a magnificent showcase of a brilliantly inventive mind and talent, as he discourses on everything from Sir Isaac Newton to Star Wars.
Thinking In Numbers: On Life, Love, Meaning, and Math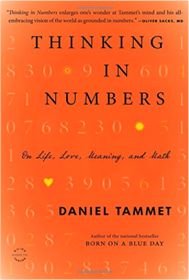 Daniel Tammet
The irresistibly engaging book that "enlarges one's wonder at Tammet's mind and his all-embracing vision of the world as grounded in numbers." —Oliver Sacks, MD
THINKING IN NUMBERS is the book that Daniel Tammet, mathematical savant and bestselling author, was born to write. In Tammet's world, numbers are beautiful and mathematics illuminates our lives and minds. Using anecdotes, everyday examples, and ruminations on history, literature, and more, Tammet allows us to share his unique insights and delight in the way numbers, fractions, and equations underpin all our lives.

Inspired variously by the complexity of snowflakes, Anne Boleyn's eleven fingers, and his many siblings, Tammet explores questions such as why time seems to speed up as we age, whether there is such a thing as an average person, and how we can make sense of those we love. His provocative and inspiring new book will change the way you think about math and fire your imagination to view the world with fresh eyes.
Smarter Than You Think: How Technology is Changing Our Minds for the Better
Clive Thompson
It's undeniable—technology is changing the way we think. But is it for the better? Amid a chorus of doomsayers, Clive Thompson delivers a resounding "yes." The Internet age has produced a radical new style of human intelligence, worthy of both celebration and analysis. We learn more and retain it longer, write and think with global audiences, and even gain an ESP-like awareness of the world around us. Modern technology is making us smarter, better connected, and often deeper—both as individuals and as a society.
 
In Smarter Than You Think Thompson shows that every technological innovation—from the written word to the printing press to the telegraph—has provoked the very same anxieties that plague us today. We panic that life will never be the same, that our attentions are eroding, that culture is being trivialized. But as in the past, we adapt—learning to use the new and retaining what's good of the old.
 
Thompson introduces us to a cast of extraordinary characters who augment their minds in inventive ways. There's the seventy-six-year old millionaire who digitally records his every waking moment—giving him instant recall of the events and ideas of his life, even going back decades. There's a group of courageous Chinese students who mounted an online movement that shut down a $1.6 billion toxic copper plant. There are experts and there are amateurs, including a global set of gamers who took a puzzle that had baffled HIV scientists for a decade—and solved it collaboratively in only one month.
 
Smarter Than You Think isn't just about pioneers. It's about everyday users of technology and how our digital tools—from Google to Twitter to Facebook and smartphones—are giving us new ways to learn, talk, and share our ideas. Thompson harnesses the latest discoveries in social science to explore how digital technology taps into our long-standing habits of mind—pushing them in powerful new directions. Our thinking will continue to evolve as newer tools enter our lives. Smarter Than You Think embraces and extols this transformation, presenting an exciting vision of the present and the future.
Eats, Shoots & Leaves: The Zero Tolerance Approach to Punctuation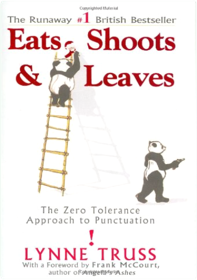 Lynne Truss
We all know the basics of punctuation. Or do we? A look at most neighborhood signage tells a different story. Through sloppy usage and low standards on the internet, in email, and now text messages, we have made proper punctuation an endangered species. In Eats, Shoots & Leaves, former editor Lynne Truss dares to say, in her delightfully urbane, witty, and very English way, that it is time to look at our commas and semicolons and see them as the wonderful and necessary things they are. This is a book for people who love punctuation and get upset when it is mishandled. From the invention of the question mark in the time of Charlemagne to George Orwell shunning the semicolon, this lively history makes a powerful case for the preservation of a system of printing conventions that is much too subtle to be mucked about with.