Yi Blog archive
Category: Yijing
October 12, 2013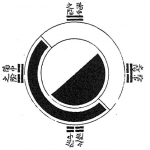 Just recently, a fellow Yixue student, the philosopher, musician and writer, Will Buckingham, wrote a very interesting article for Aeon Magazine, titled the "Uncertainty Machine". Here are a few thoughts that I intended to post as a comment to the article but it became too long, and I think important, to be forgotten in a comments' thread. This will serve as a permanent record of it: Really nice article, Will, and I like your point of view. I can also appreciate in it the Will who is an expert in Levinas.  IMHO, in the West there are three approaches>>> Keep reading.
April 16, 2013
Something I wrote in Clarity on Nov/12/2011,  about a novel way to read hexagrams and follow "paths" amongst the lines. The text below is in a private part of Clarity but I wanted to have a record of it here also, with a date stamp. Personal information has been removed for privacy reasons. ——————— Now, I am testing this way of reading and using the text of the lines for the first time with someone else, other than myself. Lucky you! I want to know if it makes sense to anybody else. It is a narrative taking into>>> Keep reading.
October 11, 2012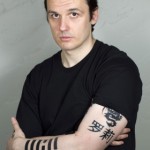 The other day I closed a circle, so to speak, when I watched an interview of Damien Echols on CBS Sunday Morning. The man was convicted–still is, actually–along with two other men, for the brutal murder of three boys in 1993. They are known as The West Memphis Three: After some new DNA evidence was produced, they entered an Alford Plea, which "concedes that prosecutors have sufficient evidence to secure a conviction but reserves the right to assert innocence" (Wikipedia article) and the judge released them with time served, after eighteen years in jail. The subject of this note, Damien>>> Keep reading.
August 5, 2012
A few years ago, seven or eight years, perhaps, I started having sleep problems. Not one to pop anything that requires a prescription unless I absolutely have to, I refused to seek that kind of help: I rather feed the pharmaceutical of my own choosing. So, what's a sleepless man to do? I reached for Melatonin. I took Melatonin every single night, in 3mg doses, for years. After all, it is a very safe and "natural" way to fight insomnia. Weird me, I didn't get one of the most common side-effects of Melatonin: vivid dreaming. On the contrary, I know>>> Keep reading.
March 16, 2012
Well, talk about serendipity… I just found out, in a bit of news about a Maurice Sendak's exhibition at the Rosenbach Museum and Library in Philadelphia that the museum houses a copy of the Yijing circa 900AD. That's late Tang Dynasty! Pre-Zhuxi, pre-Cheng Yi, pre-Shao Yong, pre-Zhou Dunyi, pre-The biggest names in Neo-Confucianism, and it is sitting some 45 miles from home. I wonder if I could convince anybody there to make a copy or allow me to do so, white gloves and all. 'Sendak in Spring' weekend a raucous time for kids of all ages | Courier-Post | courierpostonline.com Even>>> Keep reading.
March 15, 2012
March 10, 2012
For the past couple of months, Steve Moore and I have been chasing downloadable PDF articles and sharing what we are finding out there. Most of what I've found will end up in the Yixue Library, which Bradford Hatcher has set up in his website, to which Steve Moore has contributed a number of articles of his own authorship. Steve's main interest is to find as much information as possible about Zhuge Liang. Mine is still the Yijing but in an ever branching sort of way, where I harvest almost everything that, in my mind, can remotely relate to the>>> Keep reading.
March 7, 2012
A good friend, Harmen Mesker, has taken the trouble to scan a very rare book by W.A. Sherrill, Heritage of Change – a Background to Chinese culture and Thinking, and is available in his site. Thanks Harmen! The lost work of Wallace Andrew Sherrill Sherrill is mostly know by his co-authorship with W.K. Chu. They wrote An Anthology of I Ching, which gives some divination techniques that are (sometimes loosely) associated with the Yijing, and The Astrology of I Ching, which is their adaptation of Heluo Lishu, a kind of numerological system that calculates birth and life hexagrams. They were both good>>> Keep reading.
October 23, 2011
This is a comment to a post in Hilary's blog. Her system does not appear to accept Chinese characters so, here's the complete post: I looked for the character in Shuessler's "Etymological Dictionary of Old Chinese" and, all context aside, I find interesting that 翰-han, in Zhou times, perhaps all the way to Han times, meant "to support (figuratively)." He then cross-references the word to 幹-gan, "stem, framework, skeleton; posts in a framework." I suppose the bird associated meaning should be blamed to the Book of Rites: (1).《礼记·曲礼下》:"凡祭宗庙之礼……羊曰柔毛,鸡曰翰音。"后因以"翰音"为鸡的代称。《文选·张协<七命>》:"封熊之蹯,翰音之跖。" 吕延济 注:"翰音,鸡也。" (http://tinyurl.com/3h29xa6) Perhaps the result of being paired with 音>>> Keep reading.
October 19, 2011
I thought of posting the image alone but I considered that I should add a link to the post that gave me the idea of it. It comes from Hilary Barrett's blog and a post titled "The trouble with impetration." Without getting into an actual interpretation of her reading, which is a personal subject, I thought that receiving a 61, having changing lines at both, the bottom and the top of the hexagram, mutating to 29, gives an interesting image of "blowing up the hatches," a navigation reference to a forced escape from a confined space (usually a ship)>>> Keep reading.